Conference "60 YEARS OF ACTIVITY IN ASIA OF THE CENTRO SCAVI AND OF THE UNIVERSITY OF TURIN"
25 | 09 | 2023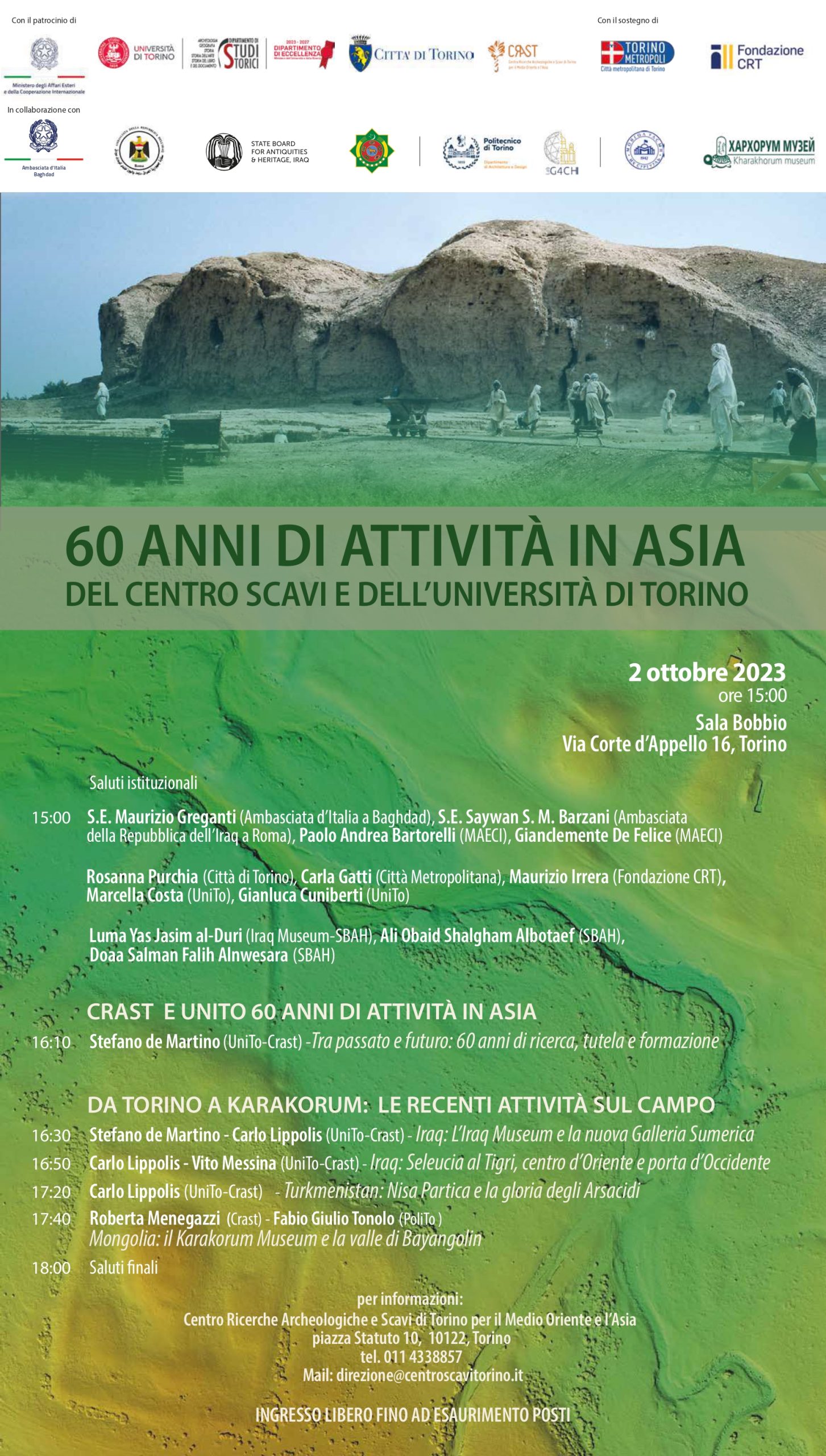 Sala Bobbio, Via Corte d'Appello 16, Torino
On Monday the 2nd of October 2023 starting from 3:00 pm, the conference, open to the public, in honor of the 60 years of archaeological activity in Asia of the Centro Ricerche e Scavi di Torino and of the University of Turin will be held in Sala Bobbio, Via Corte d'Appello 16 in Turin.
After the institutional greetings by the important Iraqi and Italian authorities who will participate in the conference, the archaeologists of the Centro Scavi and of the University will present the main results of the Turin missions currently underway in Iraq, Turkmenistan and Mongolia.
Free entrance while places last.
For more information:
mail: direzione@centroscavitorino.it - Phone: 0039.011.433.88.57